Our expertise
QMACS is specialized in project management services where technology is central. We want to use technology to contribute to society and the success of our customers. Among our clients are mainly companies from the high-tech sector, industry and market infrastructure (pharmaceuticals, life sciences, heavy chemicals, specialty chemicals, oil & gas refineries & terminals, bridges and locks-sluices). Our added value is best realized when companies that are heavily dependent on reliability and innovation. QMACS specializes in development of management solutions in business-critical environments.

WE HAVE WORKED AROUND THE WORLD PROVIDING QUALITY
We provide professional project management services to a number of clients worldwide (Europe, Middel East and Asia). We deliver value for money by providing the highest standards of project management, utilising our experienced project managers to realise business benefits and deliver projects flawless and to time, cost and quality. Best practice is embedded in everything we do.

FOCUS ON DELIVERING RESULTS
Our services cover the entire process of consultancy, project management and engineering EPCM (Engineering, Procurement & Construction Management) based on an SLA. We do this on a project basis or on secondment.
We pride ourselves on providing a tailored project management service that assists our clients in establishing their options, defining their project needs and managing project delivery – we become your trusted advisor.
We have an excellent reputation for successfully delivering projects on time, on budget and maintaining required quality standards. We ensure that our clients' corporate goals and business benefits are realised through a controlled, well-managed, visible set of activities to achieve the desired results.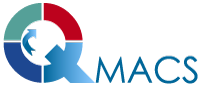 "We aim to exceed our clients' expectations in everything we do. See our Proven track record"

"QMACS has growth ambitions to further expand the service."